Valuing our People | Diversity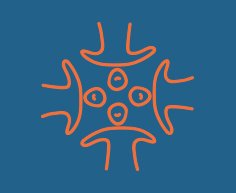 GPA believes in inclusion and promotion of diversity in all forms. Our value and premise is respect and the value of people. Therefore, we fight and do not tolerate any type of discrimination, either based on gender, sexual orientation, race, color, disability, religion, marital status, nationality and gender expression.
We value our people and offer opportunities for all of those who want to live out their talent. We promote inclusion and we cherish diversity and respect for people and their beliefs. With this engaged team, we daily promote the best buying experience to our customers, long-lasting and virtuous relationships with our partners and positive impact on the communities and all publics with which we interface.


One of the most relevant traits of our culture is promoting inclusion and diversity in every form. Throughout the last few years, we elected five priority themes for strengthening policy and processes for guaranteeing the rights, respect, valuation and equity of all. These are:
> Race equality
> Respect to LGBTQIA+ rights
> Gender equality
> Inclusion and development of persons with disabilities
> Age diversity
During the year, several sensitivity actions are held for all workers, such as the Diversity Week, which invites representatives from companies, consulting firms and social institutions for sharing experiences on this theme.
Is also worthy of note the constant training provided throughout the year to employees on unconscious biases, diversity and inclusion, showing what we do at GPA, what we believe in and what are our expectations on the matter.
Check out our Diversity and Human Rights Policy, in addition to more information about our actions for each of the topics below.
In case of doubts or suggestions about health and safety at work, please contact medicinadotrabalho@gpabr.com.
Race Equality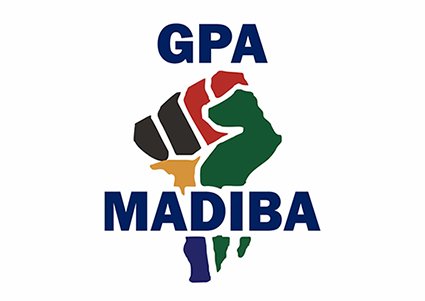 Race Equality
For promoting dialog and transformation of the work environment toward a race inclusion and diversity agenda, in 2018 we created GPA Madiba, the affinity group of GPA for race equality. The name was chosen for being the nickname given to South-African National Nelson Mandela, known for his fight for race equality.
The group holds as pillars for its action initiatives of attraction, retention, development, awareness and sensitivity of our employees concerning race equality.
Respect for LGBTQIA+ Rights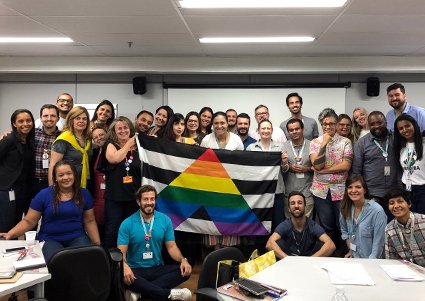 Respect for LGBTQIA+ Rights
In 2018 we also create the affinity group LGBTQIA+ PRIDE, whose mission is transforming GPA into the reference in the Brazilian market in respect and inclusion for LGBTQIA+ individuals, promoting attraction, development and retention of talent, through affirmative and awareness actions for LGBTQIA+ rights, building a welcoming, discrimination-free environment in all links of the value chain (customers, employees, suppliers, etc.)
Gender Equality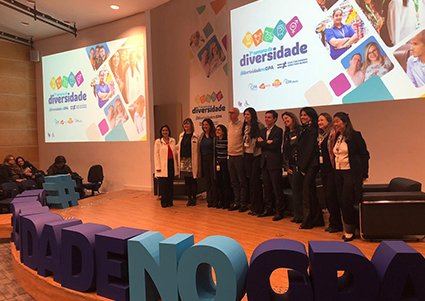 Gender Equality
Women's representativity in the Company leadership has been one of the focal points since 2014. One of our achievements was the Gender Equality Committee, responsible for monitoring and promotion actions for:
Development and succession, especially for leadership positions
Promoting campaigns for improving the work environment for eradicating unacceptable behaviors,
Evaluation of policies and processes for assuring salary equity between genders,
Review of processes of attraction and selection for reducing unconscious biases, and
Improvement of policies and benefits related to maternity and paternity paid leave.
All of these pillars are contemplated in a commitment assumed by the top leadership, which can be seen in this link: [link]
It is important to point out that, since 2016, the number of women in leadership positions (managers and above) are monitored by the company and is part of the variable compensation of executives.
Inclusion of Persons with Disability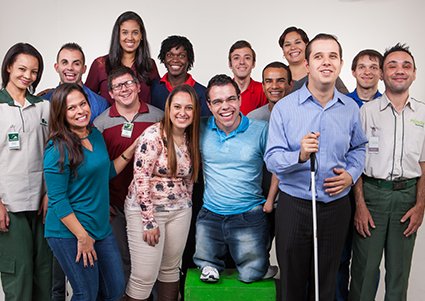 Inclusion of Persons with Disability
Hiring, development and retention of professionals with disabilities is a challenge in the management of our business. Check some of our actions:
Hiring individuals with disabilities as a variable compensation item of all eligible persons at GPA;
Partnership with support organizations, which help us hire and follow up on these professionals in our company;
Preparing internal campaigns for encouraging the hiring of persons with disabilities;
Online training and education available to all employees, such as a specific course for the Brazilian Sign Language (LIBRAS);
Investment in development and qualification programs, such as the Seeds Program, held by the Extra brand, through the GPA Institute, for training Persons with Disabilities in the fields of bakery and pastry, in a partnership with NGO "Ser Especial".
Age Diversity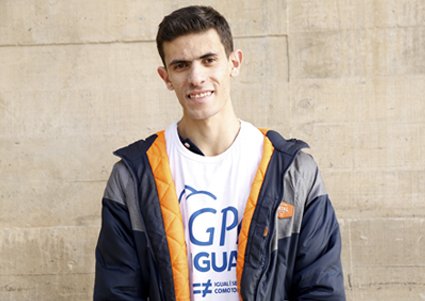 Agreements and Associations
Agreements and Associations
In line with valuing our people and promoting diversity and inclusion, we have signed voluntary commitments relevant to these themes. These include the 10 Company Commitments to LGBTI+ Rights, the Business Coalition for Racial and Gender Equality, the Pact for the Inclusion of People with Disabilities (Corporate Network for Social Inclusion), the Women's Empowerment Principles (WEPs) and the Global Compact. We are also associated with the Akatu Institute, Ethos Institute and National Pact Institute for Eradication of Slave Labor (InPACTO).
Awards and Recognitions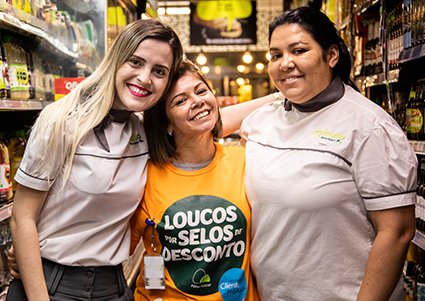 Awards and Recognitions
These commitments and initiatives also reflected in awards and recognitions. In 2019, we were on the LinkedIn Top Companies list, which selects the 25 most desired companies for jobseekers in Brazil; and we were elected one of the best companies to work by Indeed, which demonstrates our daily practice of valuing employees. We were also victorious in two awards aimed at recognizing the promotion of gender equality: Women in Leadership Award, which shows how companies exhibit the best practices in women's rise, and the WEPS Award, promoted by UN Women in Brazil.