Transforming the Value Chain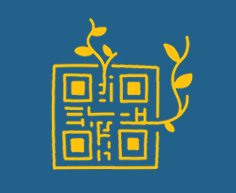 We operate in a responsible manner in all chains of value, seeking to know them so we may be able to monitor and track them since their origin, identifying and mitigating – through established criteria and audits – possible socioeconomic impacts in the raw material extraction and production stages.  Our practices and commitments were structured considering four priority aspects: animal well-being, fighting deforestation, adequate work conditions and responsible use of biodiversity.
This action is based on our Ethics Letter to Suppliers, integral part of contracts signed with them, and in programs and commitments, which set the policy, processes, performance indicators, training and continuous workshops, based on public commitments we assumed with the Global Compact, Instituto Ethos and others. Check out our actions in each of the axis:
Animal welfare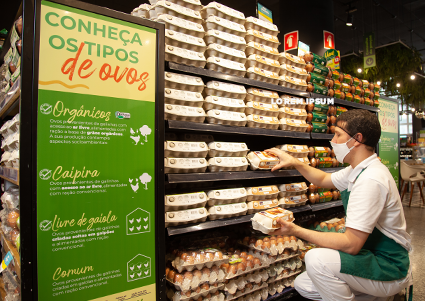 Animal welfare
Our operations are guided by standards and legislation in force, as well as by the five freedoms of animal welfare, defined by the Farm Animal Welfare Council (FAWC):
1. Freedom from hunger
2. Freedom from discomfort
3. Freedom from pain, injury and disease
4. Freedom to express normal behavior of the species
5. Freedom from fear and stress
Deforestation fighting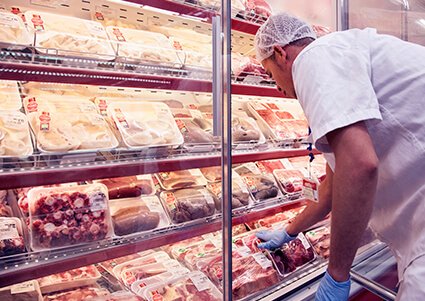 Deforestation fighting
Bovine Beef Social and Environmental Policy
Responsible for the quality and guarantee of the origin of the meat we offer our consumers, we pioneered the publishing of a socioenvironmental policy concerning responsible purchase of beef. The document, built in a partnership with NGO Proforest, has the goal of ensuring transparency in the beef production and supply chain to the last farm prior to slaughter, detailing the steps and the origin.
We count on a traceability system where we monitor our chain of supplies to avoid our products violate standards and legislation in force relative to work conditions and production areas, thus ensuring all meat sold in our stores does not come from illegal deforestation areas. Moreover, since 2018, our meatpacking plants adhere to a geo-monitoring system, which also allows us to check socioenvironmental risks relative to the location of farms.
Access the Social and Environmental Beef Purchasing Policy >
Check out the video of our Bovine Beef Social and Environmental Policy>
Social and Environmental Policy for Purchasing Palm Oil Products
Also regarding deforestation combat, we work to ensure that the extraction of palm oil used in our products is done in a conscious manner and in accordance with legal, environmental and social aspects. To this end, we have established the Palm Oil Policy, which applies to all suppliers of our Exclusive Brands that use palm oil and its derivatives in the composition of food and non-food products, produced in Brazil and abroad.
Access the Social and Environmental Policy for Purchasing Palm Oil Products >
Adequate work conditions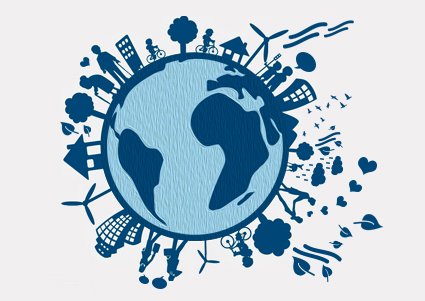 Adequate work conditions
With the commitment to ensure transparency in the origin of our products and respecting the Universal Declaration of Human Rights and the International Labor Declaration on the Fundamental Labor Principles and Rights in our chain of production, we monitor and conduct frequent audits in the facilities of our suppliers. Therefore, we check compliance with legislation and standards regarding the fight against child labor, slavery and slave-like labor conditions.
We are signatories, since 2005, of the Pact for Eradication of Slave Labor. And, since 2011, we have participated in the Brazilian Textile Retail Association (ABVTEX), assuming the commitment to audit and monitor 100% of our chain of textile products, shoes and accessories, in addition to actively participate in work groups and decision-making levels of the entity.
We also conduct, periodically, social audits in our suppliers of our Exclusive Brands (House Brands) and generic brands, whose plants are located in critical countries, for checking compliance with international labor conditions standards and with labor requirements where the plants are located.
Through our controlling shareholder, Casino Group, we are also a member of the Initiative for Compliance and Sustainability (ICS), which structures, since 2008, a program for auditing work conditions in the supplier plants of members of the association.
Depending on the results of audits, we structure specific action plans for each supplier. In case of gross nonconformity, we suspend business relations.
Responsible biodiversity use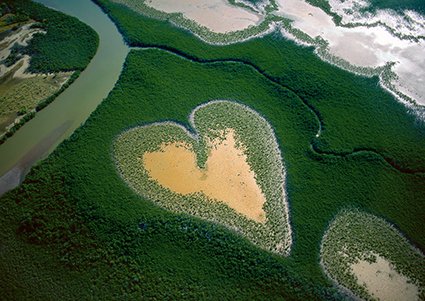 Responsible biodiversity use
For encouraging better handling of biodiversity, we have worked in our chain of value to avoid possible risks of exhaustion and/or extinction of species, of pollution generated by production and illegal extraction.
One of the focus of our actions are fishing resources. To that effect, we adopted some practices in the management of our chain, implemented across all units of the Group:
Not trading species in possible risk of extinction, even with authorization from legislation;
Not trading fish during the prohibited periods (periods of reproduction and higher growth rates) and below the minimum size required by the responsible agencies;
Respecting legislation, demanding all suppliers to have the certificate of origin of fish and comply with legislation issued by the overseeing agencies;
Stimulating consumption of less known species through communication and awareness actions for our customers, for diversifying the demand, thus reducing the impact concentrated in just a few species;
Encouraging consumption of products with external certification (ASC, MSC, Dolphin Safe ).
More about our Commitment on Use of Genetically-Modified Organisms in Private Label Products >
Quality from the Origin Program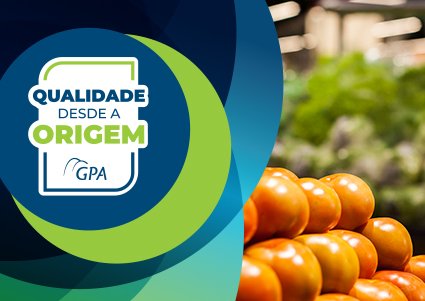 Quality from the Origin Program
Permeating the priority aspects of the value chain, we have the Quality from the Origin Program (QDO). This program was developed for ensuring and encouraging good practice of our suppliers, for promoting the highest standard of quality of fruits and vegetables sold in our stores.  The initiative seeks to develop the chain of production and complying both with legal requirements for food safety and quality, and with the requirements set by the Company itself, monitored throughout the chain of supply and all the way to the point of sale.